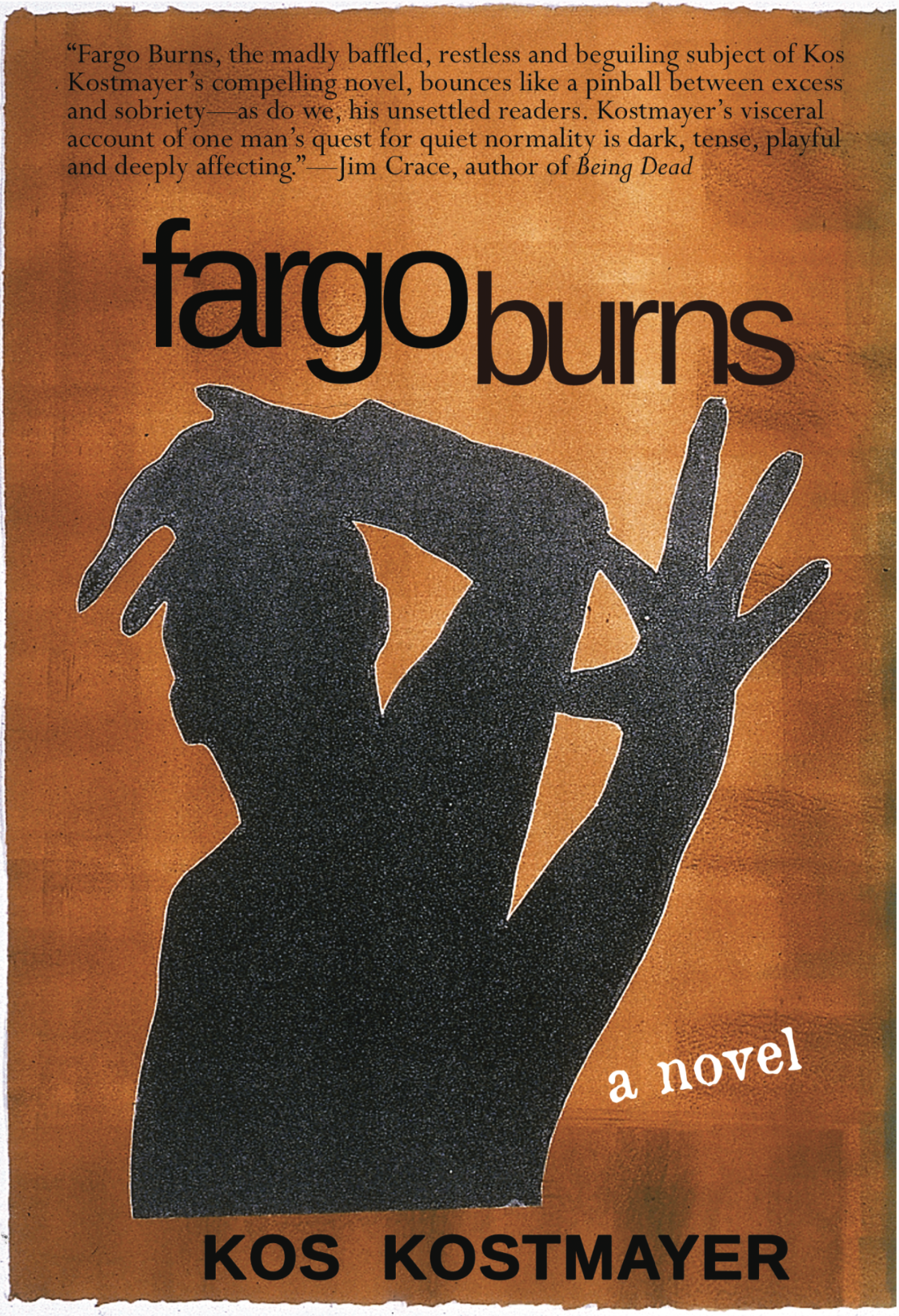 Fargo Burns is the story of an adoptive New Yorker in such an extreme mental state that he believes himself to be a dog. While being treated for this condition, he makes the terrible mistake of falling in love with a hired killer's beautiful girlfriend.
Fargo Burns, the madly baffled, restless and beguiling subject of Kos Kostmayer's compelling novel, bounces like a pinball between excess and sobriety – as do we, his unsettled readers. Kostmayer's visceral account of one man's quest for quiet normality is dark, tense, playful and deeply affecting.
– Jim Crace, author of the acclaimed
Quarantine and other prize-wining novels
Kos Kostmayer is a novelist, poet, playwright and screenwriter. Fargo Burns is the first of his four novels coming out from Dr. Cicero Books in the next two years. His plays have been performed in New York, Los Angeles, Harare, Berlin, Toronto and a number of colleges and universities. He is a recipient of numerous awards, including the Los Angeles Drama Critics Circle Award (Best Play), multiple Dramalogue Awards and the Otis L. Guernsey Prize from the Association of American Theater Critics.
Contact Publisher
editors@drcicerobooks.com
Stay atop the latest from Dr. Cicero Books